Nice to meet you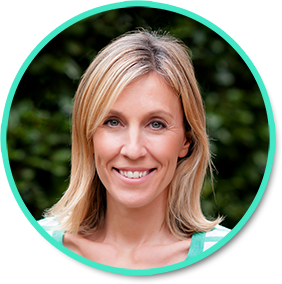 I'm an independent PR consultant, content creator and development coach with over 18 years of experience in the media and communication industry.
I offer senior level consultancy across a range of services including:
Strategic content planning and creativity
Copywriting and ghostwriting for your business
Staff training and development programmes
1:1 mentoring for senior management
Throughout my career, I've worked with London's brightest PR agencies, helping some of the world's biggest brands with their PR and content. From writing thought leadership white papers for O2 and British Gas to keeping retail giant Tesco in the news, I've worked with a wide range of startups, household names and blue chip businesses.
Work with me
Copywriting & content creation
My writing career has been varied, starting out as Senior Feature Writer for two EMAP publications and now writing for the Selfish Mother blog and Beyond the School Run along with various retained copywriting roles.
I'm also a published author, having written, illustrated and sub-edited two photographic guidebooks.
My writing services include the creation of editorial features, blog posts, white papers and digital content. I am also experienced at planning year-long strategic content calendars and suggesting ways to amplify existing material or create new, interactive content.
Training & Business Mentoring
I'm passionate about personal development and have been delivering talks and training workshops since representing my student year at university. I've travelled to Sweden to teach Sony product engineers about PR, hosted insight workshops with international PR agencies and run tailored training courses for agency staff and clients.
Whether you need outside support with your internal training programme or an external speaker to guest lecture on industry life, I'd be happy to discuss your needs.
Strategic Planning & Creativity
I have a proven track record of FMCG, entertainment and B2B PR with experience of both the UK and international markets.
If you look after a brand or client that needs a fresh boost of creativity, or would like to know where opportunities for organic growth exist within your business, please get in touch.
Testimonials
Sian is a seasoned PR with enviable experience in a multitude of sectors. Her professionalism and can do approach is an asset to any team and I love working with her.
TomandSteve have worked with Sian on several occasions and I'm always impressed with her attention to detail. She is a great communicator and provides clear instructions. She is also open to alternative creative solutions when they are appropriate, I thoroughly recommend her.
It was a great experience to work with Sian. She is a great team leader, creative thinker, passionate about her work and always oriented to our objectives. She has always succeeded to deliver time effective, consistent and unique PR campaigns.
Whether it be writing, creating ideas, building relationships or managing social media, Sian's experience and knowledge always bring amazingly positive results.

Sian is extremely enthusiastic about her work and her passion for success and building long lasting relationships is incredible and infectious.

Sian has such a fun and vibrant outlook on business and life that I just know that she will continue to be a great success for years to come. Any company that is lucky enough to have her work for them will not regret the decision.
Working with Sian is like jumping into a pool of accumulating passion, management skills and business creativity that will get the job done with excellent results. Together we have accomplished amazing, consumer generated, content led campaigns. I have no hesitation in recommending her.